Charming trip to the land of kings
What remains of the pomp of the Indian princes? To find out, explore the cities of Rajasthan in 11 days.Taj Mahal, Jaipur, Udaipur … these palaces testify to the power of the princes and emperors who have marked the turbulent history of this region. You will enjoy the nostalgic charm of these sumptuous homes and enjoy the diversity of Rajput landscapes, between jungle and desert.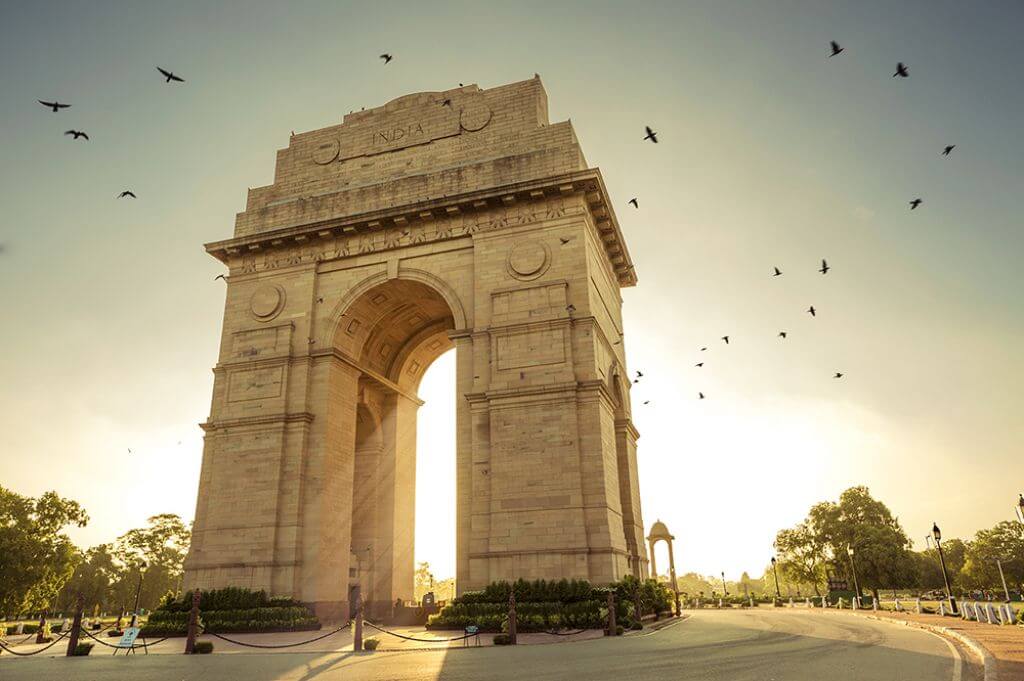 Jour 1 : Arrivée à Delhi
Repas libres et nuit à Delhi.
Accueil à votre arrivée à l'aéroport de Delhi et transfert à votre hôtel pour vous remettre de votre vol long-courrier.
Jour 2 : Découverte de Delhi
Repas libres et nuit à Delhi.
Vous consacrez cette journée à la visite des monuments de cette capitale cosmopolite : Red Fort, Jama Masjid à Old Delhi, ainsi que le tombeau d'Humayoun, India Gate, Lotus Temple, Qutub Minar dans les quartiers plus aérés de New Delhi.
Jour 3 : Agra et le Taj Mahal
Repas libres et nuit à Agra.
Vous partez pour Agra, en faisant un arrêt à Sikandra, tombeau de l'empereur Akbar situé dans un parc paisible. Arivés à destination, vous visitez le Fort Rouge et lemausolée d'Itmad-ud-Daulah, puis le Taj Mahal, émouvant chef-d'oeuvre moghol dédié à l'épouse favorite de l'empereur Shah Jahan.
Jours 4 à 5: Safaris à Ranthambore
Repas libres et nuits à Ranthambore.
Départ pour Ranthambore via Fatehpur Sikri, éphémère capitale moghole. La réserve de Ranthambore, territoire de chasse de prédilection des maharajas, abrite aujourd'hui de nombreuses espèces menacées, comme le tigre du Bengale. Effectuez deux safaris en jeep, un à l'aube et l'autre en fin d'après-midi, moments propices pour observer les animaux.
Jours 6 à 7: Jaipur, la "ville rose"
Repas libres et nuits à Jaipur.
Départ pour Jaipur, la "ville rose" aux palaces de grès. Vous visitez City Palace, Hawa Mahal, l'observatoire de Jantar Mantar. Vous vous baladez dans les bazars de la vieille ville fortifiée et monter au fort Amber à dos d'éléphant.
Jour 8 : Nuit dans un palais à Deogarh
Repas libres et nuit à Deogarh.
Le village médiéval de Deogarh offre un panorama pittoresque. Deogarh Mahal (le palais où vous logez) est magnifique. On y accède en jeep en traversant le petit village escarpé. Baladez-vous à pied dans les environs.
Jours 9 à 10: Udaipur la Romantique
Repas libres et nuits à Udaipur.
Vous vous installez à Udaipur, ville romantique qui vous séduira par le charme de ses temples, palaces et havelis au bord du lac : Cristal Gallery, City Palace, Jagdish temple… Vous allez découvrir les temples d'Eklingji et de Nagda, et profitez d'une balade en bateau sur le lac Pichola.
Jour 11 : Retour à Delhi
Vous regagnez Delhi en avion ou en train, pour prendre votre vol retour, ou continuez à explorer le Rajasthan. Extensions possibles vers Varanasi, le Kerala, Goa ou l'Himalaya...