Taj Mahal, palace, tigers and dunes
Explore Rajasthan and share an unforgettable experience, with family or friends, on this 15-day off-road tour. You will visit grandiose sites, such as the Taj Mahalor the princely citiesof Jodhpur or Udaipur, on jungle safaris or in the dunes of the Thar desert. A trip to make ideally from November to March, in the best conditions possible, with private vehicle and accommodation in typicalguest houses orlodges in the heart of nature.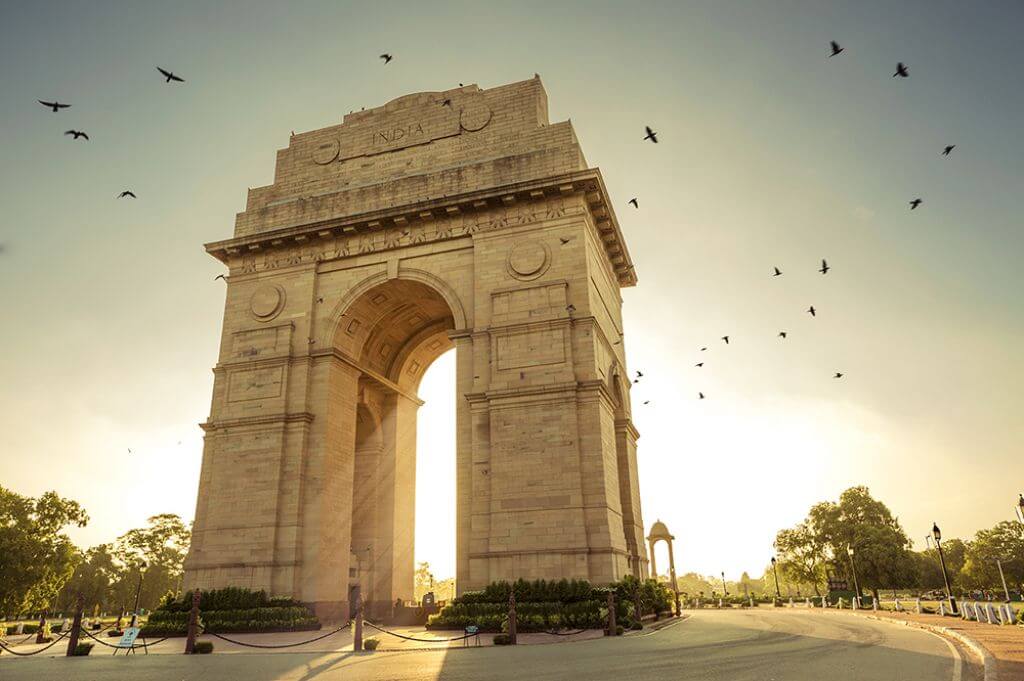 Jour 1 : Arrivée à Delhi
Repas libres et nuit à Delhi.
A votre arrivée à l'aéroport de Delhi, vous êtes accueillis par un correspondant local et conduits à votre hôtel.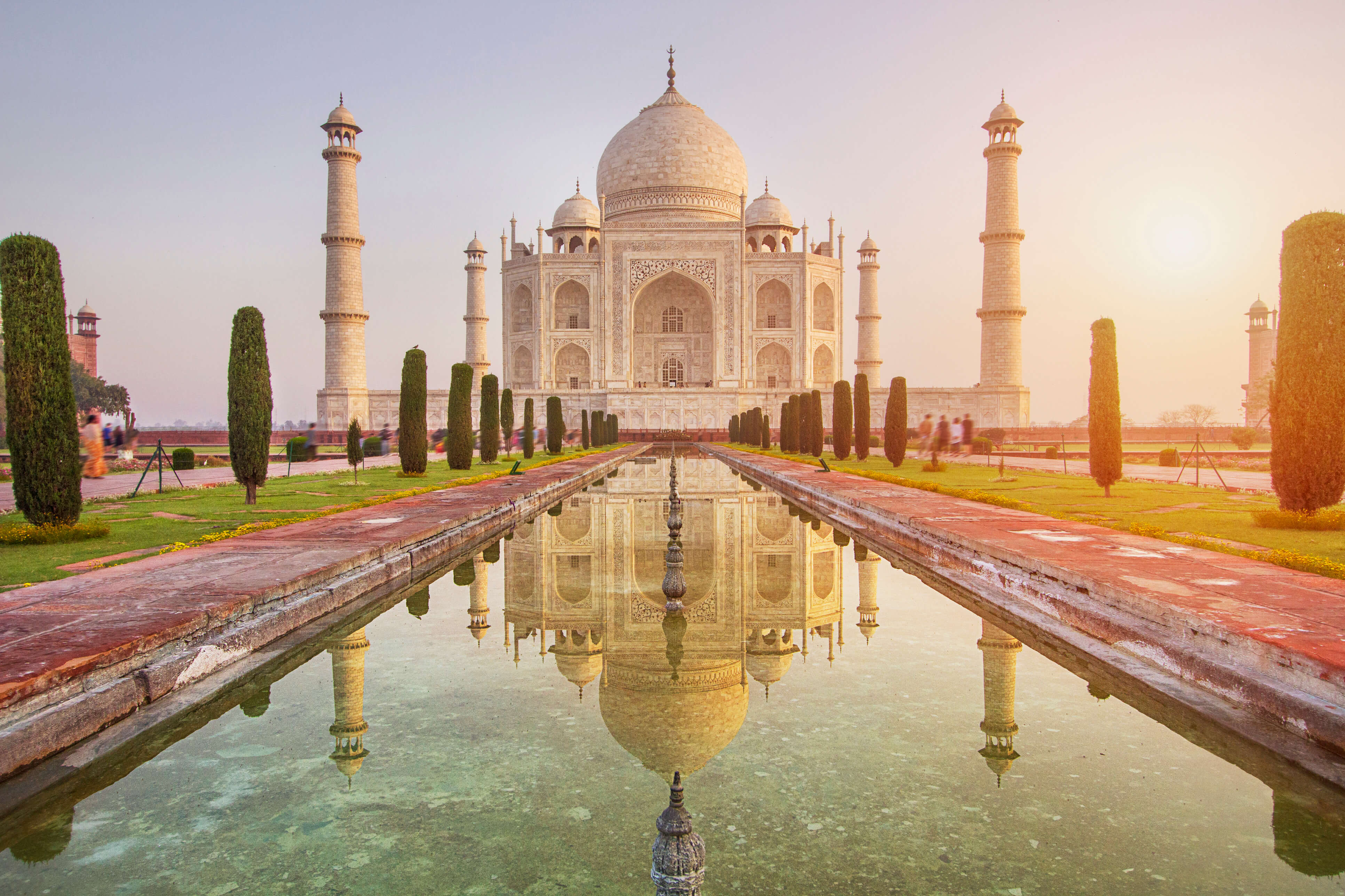 Jour 2 : Agra et ses palais
Repas libres et nuit à Agra.
Après le petit-déjeuner, Vous partez en voiture vers Agra où vous découvrez le Fort Rouge et son impressionnante muraille de 2500 mètres entourant des palais fabuleux. Vous terminez votre journée par la visite du mausolée d'Itimah-ud-Daulah, surnommé le Baby Taj, et profitez de la lumière de fin de journée.
Jour 3 : Du Taj Mahal à la ville rose
Repas libres et nuit à Jaipur.
Au lever du soleil, découvrez le fabuleux Taj Mahal, avant de prendre la direction de Jaipur. Sur votre route, la ville fantôme Fatehpur Sikri est une étape à ne pas manquer, avec sa grande mosquée Jama Mesjid, la tombe de Salim Christi, le palais Pench Mahal et d'autres palais. Continuez vers Jaipur, surnommée "la ville rose". Visite à pied des ruelles animées de la vieille ville et de ses bazars.
Jours 4 : Fort d'Amber et palais de Jaipur
Repas libres et nuit à Jaipur.
Après votre petit-déjeuner, vous vous dirigez vers Amber et profitez d'une montée au fort à dos d'éléphant. Cela rend la visite de ce magnifique vestige médiéval encore plus excitante. Vous vous promenez le long de la fortification qui s'étend par-delà les collines. De retour à Jaipur, vous visitez la ville, peinte en rose au XIXème siècle à l'occasion de la visite d'un haut dignitaire britannique. Vous pouvez visiter le City Palace, le Hawa Mahal ou Palais des Vents, l'Observatoire astronomique, fantastique pour les jeunes passionnés d'astronomie.
Jours 5: Safari dans la réserve de Ranthambore
Repas libres et nuit à Ranthambore.
Ce matin, vous vous rendez au parc national de Ranthambore où vous pouvez observer forêts vierges, lacs et animaux sauvages. Rendez-vous à Sawai Madhopur pour un premier safari en jeep 4x4 sur le terrain de chasse des maharajas de Jaipur. Peut-être aurez-vous la chance de rencontrer un tigre...
Jour 6 : Bundi, hors des sentiers battus
Repas libres et nuit à Bundi.
Au petit matin, vous faites un nouveau safari dans la jungle. Profitez de cette dernière chance pour observer les espèces sauvages de cette région. Ensuite, vous prenez la route en direction de la ville insolite de Bundi. A votre arrivée, vous allez visiter le fort de Taragarh et découvrir cette cité, ses nombreux marchés, son palais suspendu abritant de magnifiques fresques et ses temples sacrés. Autrefois appelée "cité des sources" du fait de ses nombreux bassins et puits dont le plus beau est le Rani ki Baori.
Jours 7: Cap sur la ville blanche
Repas libres et nuit à Udaipur.
Après un petit-déjeuner à l'hôtel et une dernière promenade dans la ville, vous prenez la route vers l'une des étapes les plus romantiques de ce circuit : la cité d'Udaipur. Sur le chemin, vous faites une halte à Chittorgarh, ancienne capitale du royaume de Mewar, pour la visite de son énorme forteresse surplombant la plaine. Vous arrivez à Udaipur en fin d'après-midi et profitez du cadre enchanteur de la ville pour vous détendre.
Jour 8 : Udaipur, la Venise de l'Orient
Repas libres et nuit à Udaipur.
Ici, tout respire le romantisme, des palais raffinés aux barques sur le lac. La ville invite à la flânerie dans ses rues emmêlées ou à bord d'une embarcation sur le lac Pichola. Emerveillement garanti en visitant le City Palace, majestueuse forteresse de marbre et de granit et ancienne résidence des Maharanas du Menwar. Vous pouvez également vous promener au Jardin de Sahelion-ki-bari, célèbre pour ses bassins de lotus, ses parterres de fleurs et ses pavillons de style rajpoute.
Jour 9 : Découverte du jaïnisme à Ranakpur
Repas libres et nuit à Narlai.
Après le petit-déjeuner, vous vous dirigez vers Narlai. En chemin, arrêtez-vous au magnifique temple jaïn de Ranakpur. Arrivés à Narlai, vous pouvez aller à la rencontre des habitants du village.
Jour 10 : Aux portes du désert de Thar
Dîner et nuit dans le désert du Thar.
Ce matin, avant de quitter Narlai, vous vous promenez dans le village, avec ses ruelles de terre battue et ses maisons blanchies à la chaux. Profitez d'une balade à pied jusqu'au sommet du plateau rocheux qui domine le village, d'où la vue sur la plaine semi-désertique du Marwar et les monts Aravellis est splendide. Continuez votre voyage vers le désert du Thar pour rejoindre votre lodge au milieu des dunes.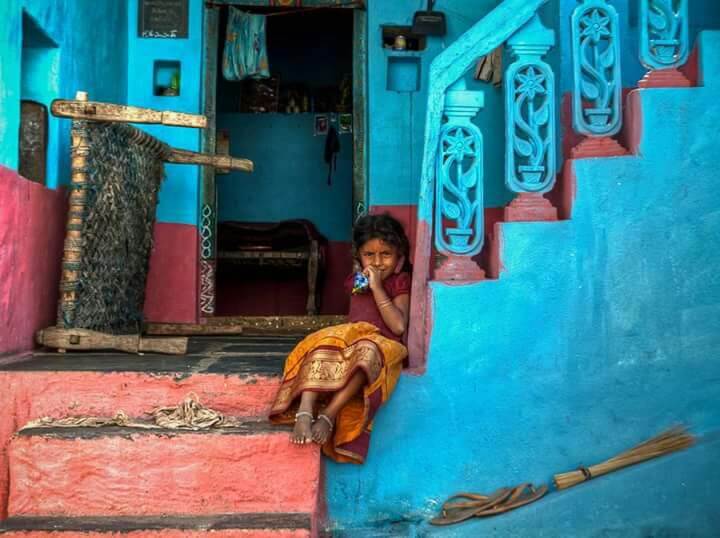 Jour 11 : Flânerie dans la "ville bleue"
Repas libres et nuit à Jodhpur.
Ce matin, avant de reprendre la route, vous profitez d'une petite balade à dos de dromadaire qui ravira toute la famille. Vous reprenez la route à travers les collines des Aravalli, en direction de Jodhpur. Arrivés dans la "ville bleue", vous allez explorer la vieille ville en commençant par la tour de l'Horloge et le Sardar Market.
Jour 12 : Sur les remparts de Mehrangarh
Repas libres et nuit à Jodhpur.
Le matin, vous montez visiter l'imposant fort Mehrangarh, ancienne résidence des maharadjahs du Marwar dominant le paysage à des kilomètres à la ronde. Elle abrite de somptueux palais décorés de fresques murales et de dentelles de pierre ainsi qu'un temple hindou. Cet après-midi, vous partez à la visite du mausolée Jaswant Thada, mémorial des maharadjas défunts.
Jour 13 : Le Brahma Temple de Pushkar
Repas libres et nuit à Pushkar.
Après votre petit-déjeuner, vous vous dirigez vers la ville spirituelle de Pushkar, construite autour du lac sacré du même nom. Haut lieu de pèlerinage pour les hindous, cette ville est considérée comme l'une des plus anciennes d'Inde. Balade entre les échoppes hippies, les ghâts où les pèlerins réalisent leurs rites et les temples aux vues imprenables sur la campagne environnante, sans oublier l'exceptionnel temple brahmane de la ville.
Jour 14 : Retour vers Delhi
Repas libres et nuit à Delhi.
Le matin, après votre petit-déjeuner, vous pouvez profiter de la piscine et des jeux de votre resort avant d'être transférés vers la gare ferroviaire pour prendre un train express en direction de Delhi.
Jour 15 : Fin de votre périple rajpoute
Selon votre horaire de vol, un transfert vers l'aéroport vous attend. Bon voyage retour !