On the way of the maharajas
Este recorrido vincula los sitios imperdibles de Rajasthan en9 días para que pueda descubrir lo mejor del patrimonio de Rajput, refinado y espectacular. En un vehículo privado, recorre los caminos de Delhi a Udaipur, a través del Taj Mahal y las grandes ciudades de Jaipury Jodhpur. Disfrutarás de la vida del castillo alojándote en antiguos palacios convertidos en hoteles. Este viaje, digno de las Mil y Una Noches, es ideal de noviembre a marzo.
Jour 1 : Arrivée à Delhi
Repas libres et nuit à Delhi.
Vous êtes accueillis à votre arrivée à l'aéroport de Delhi par un correspondant local. Un transfert vous attend pour vous conduire à votre hôtel.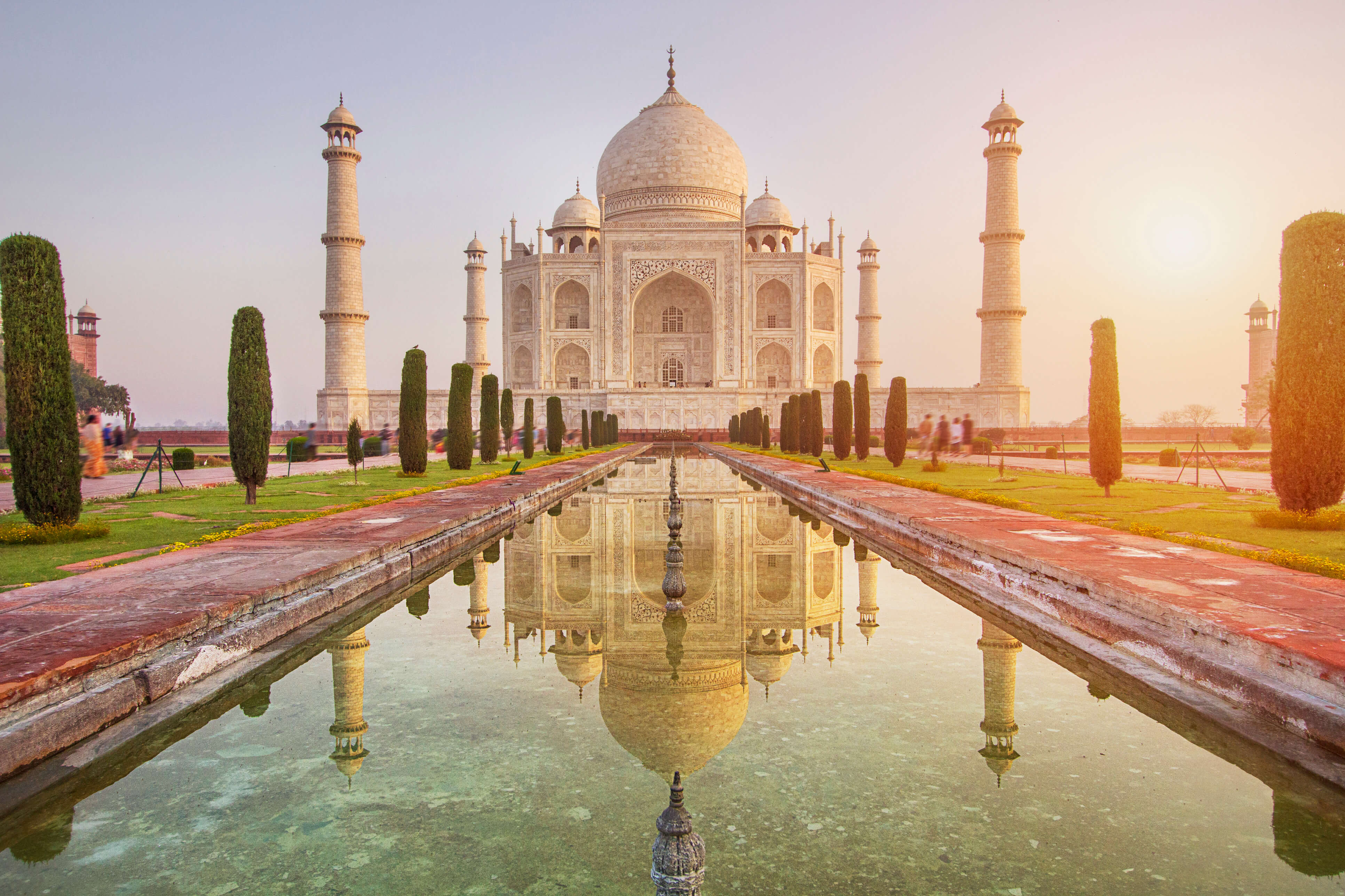 Jour 2 : En route vers Agra
Trajet total : 4h.
Repas libres et nuit à Agra.
Après le petit-déjeuner, vous partez pour Agra. Découvrez le Fort Rouge et son impressionnante muraille de 2500 mètres entourant des palais fabuleux. Vous terminez votre journée par la visite du Mausolée d'Itimah-ud-Daulah, surnommé le Baby Taj, en profitant des dernières lumières du jour.
Jour 3 : Du Taj Mahal à la ville rose
Trajet total : 6h.
Repas libres et nuit à Jaipur.
Allez admirer le fabuleux Taj Mahal au lever du soleil. Puis prenez la direction de Jaipur. Sur votre route, la ville fantôme de Fatehpur Sikri s'offre à vous, avec sa grande mosquée Jama Mesjid, la tombe de Salim Christi, le palais Pench Mahal et d'autres palais. Arrivés à Jaipur, surnommée "la ville rose", vous visitez la vieille ville et ses bazars à pied.
Jour 4 : Fort médiéval et palais grandioses
Trajet total : 1h30.
Repas libres et nuit à Jaipur.
Après votre petit-déjeuner, vous vous dirigez vers Amber et montez au fort d'Amber à dos d'éléphant. Vous vous promenez le long de la fortification qui s'étend par-delà les collines.<br /> De retour à Jaipur, vous visitez la ville, peinte en rose au XIXème siècle à l'occasion de la visite d'un haut dignitaire britannique. Possibilité de visiter le City Palace, le Hawa Mahal ou Palais des Vents, l'Observatoire astronomique, fantastique pour les passionnés d'astronomie.
Jour 5 : Flâneries dans "la ville bleue"
Trajet total : 8h.
Repas libres et nuit à Jodhpur.
Le matin, vous quittez Jaipur pour Jodhpur. A votre arrivée, vous allez visiter la vieille ville en commençant par la tour de l'Horloge et le Sardar Market. Enfin, vous terminez votre journée par une promenade dans les bazars et les ruelles tortueuses de la "ville bleue".
Jour 6 : L'impressionnant fort de Mehrangarh
Trajet total : 4h.
Repas libres et nuit à Narlai.
Le matin, vous visitez l'imposant fort de Mehrangarh, perché sur son nid d'aigle, qui renferme le splendide palais d'Umaid Bhawan. Dans l'après-midi, départ à travers les paysages féeriques de la chaîne de montagnes Aravalli en direction du petit village isolé de Narlai.
Jour 7 : Découverte du jaïnisme à Ranakpur
Trajet total : 4h.
Repas libres et nuit à Udaipur.
Après le petit-déjeuner, vous allez en direction d'Udaipur. En chemin, arrêt à Ranakpur pour visiter son magnifique temple jaïn. Poursuivez votre route jusqu'à la ville blanche. A votre arrivée à Udaipur, baladez-vous à votre guise dans les ruelles commerçantes de la vieille ville.
Jour 8 : Udaipur, la Venise de l'Orient
Repas libres et nuit à Udaipur.
Ici, tout respire le romantisme, des palais raffinés aux barques sur le lac. La ville invite à la flânerie dans ses rues animées, ou à bord d'une embarcation sur le lac Pichola. Ne manquez pas la visite du City Palace, majestueuse forteresse de marbre et de granit et ancienne résidence des Maharanas du Menwar. Vous pouvez également vous promener au Jardin de Sahelion-ki-bari, célèbre pour ses bassins de lotus, ses parterres de fleurs et ses pavillons de style rajpoute.
Jour 9 : Fin du séjour
Après votre petit-déjeuner, transfert vers l'aéroport d'Udaipur pour prendre un vol domestique à destination de Delhi où vous connectez avec votre vol international. Bon voyage de retour !